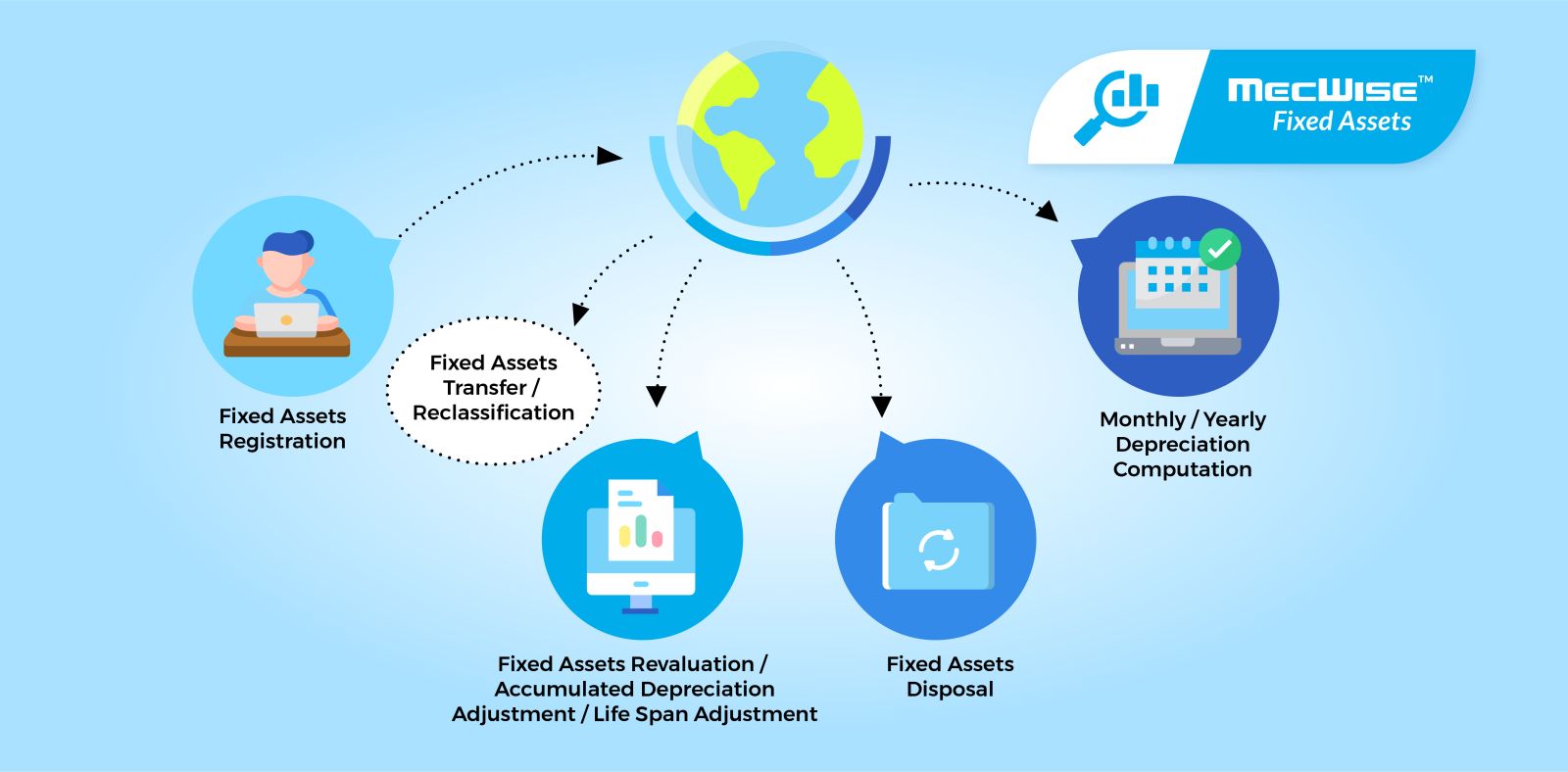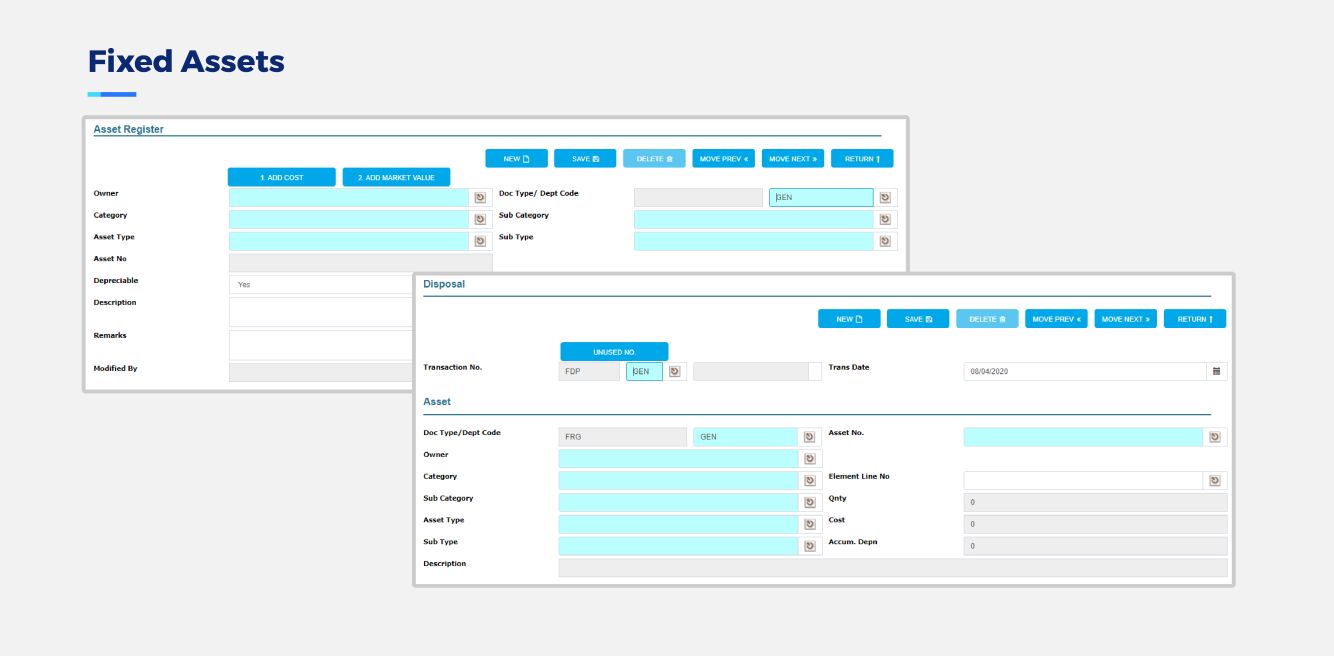 MecWise Fixed Assets provide a comprehensive system for tracking your assets, calculating and posting depreciation at the end of each accounting period.
Our Fixed Assets module is designed to help monitor fixed assets of the organization accounting in managing their fixed assets. The main objective of Fixed Assets module is to provide complete management control over fixed assets and to eliminate time and effort normally associated with this task.
MecWise Fixed Assets allows you to take depreciation on an unlimited number of assets with an unlimited number of books for each asset.
The module serves as an asset register and monitoring tool for tracking maintenance agreements. In addition, the module enables users to determine cost effectiveness between incurring further repair and maintenance cost and cost of replacement.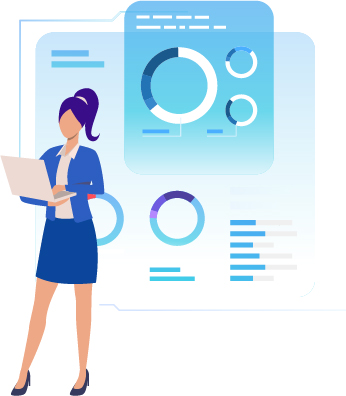 MecWise Fixed Assets fully integrates with the entire MecWise e-Business suite
MecWise Fixed Assets utilize a comprehensive approach that cleanses and fortifies the fixed asset register to establish strong foundation for effective fixed asset management practices. It provides the necessary data visibility to identify operational savings in many areas and avoid the risk of non-compliance with financial, tax and regulatory issues.
- Provides a complete inventory of fixed assets, including location code and asset group code
- Provides three most common depreciation methods that can be specified for an asset
- Schedules for maintenance service, as well as monitor repair of fixed asset details
- Fixed Asset module automatically calculates amount of depreciation to be expensed for each asset
- Other automatic transactions are generated whenever new assets are added, disposed, reclassified or adjusted