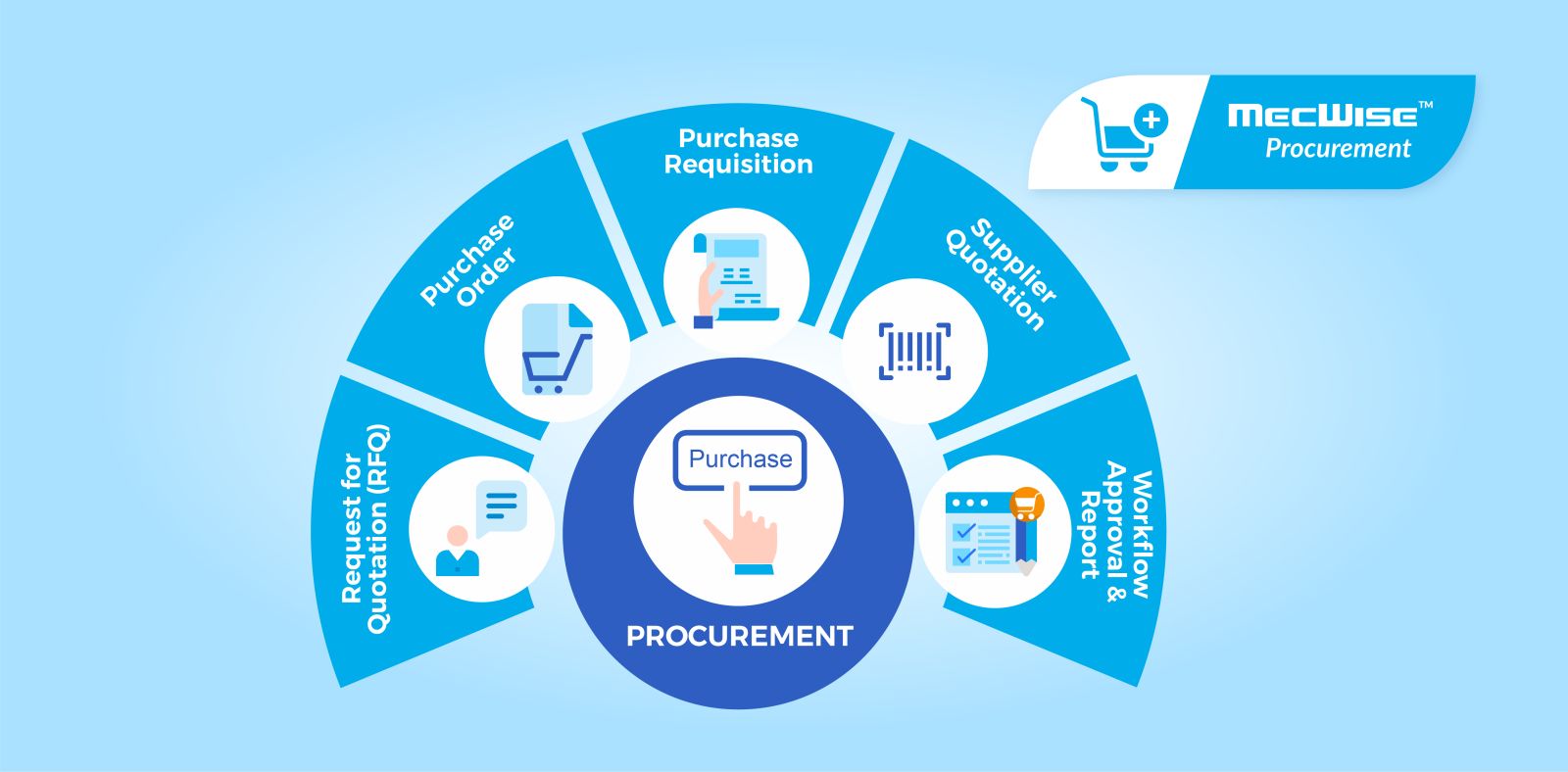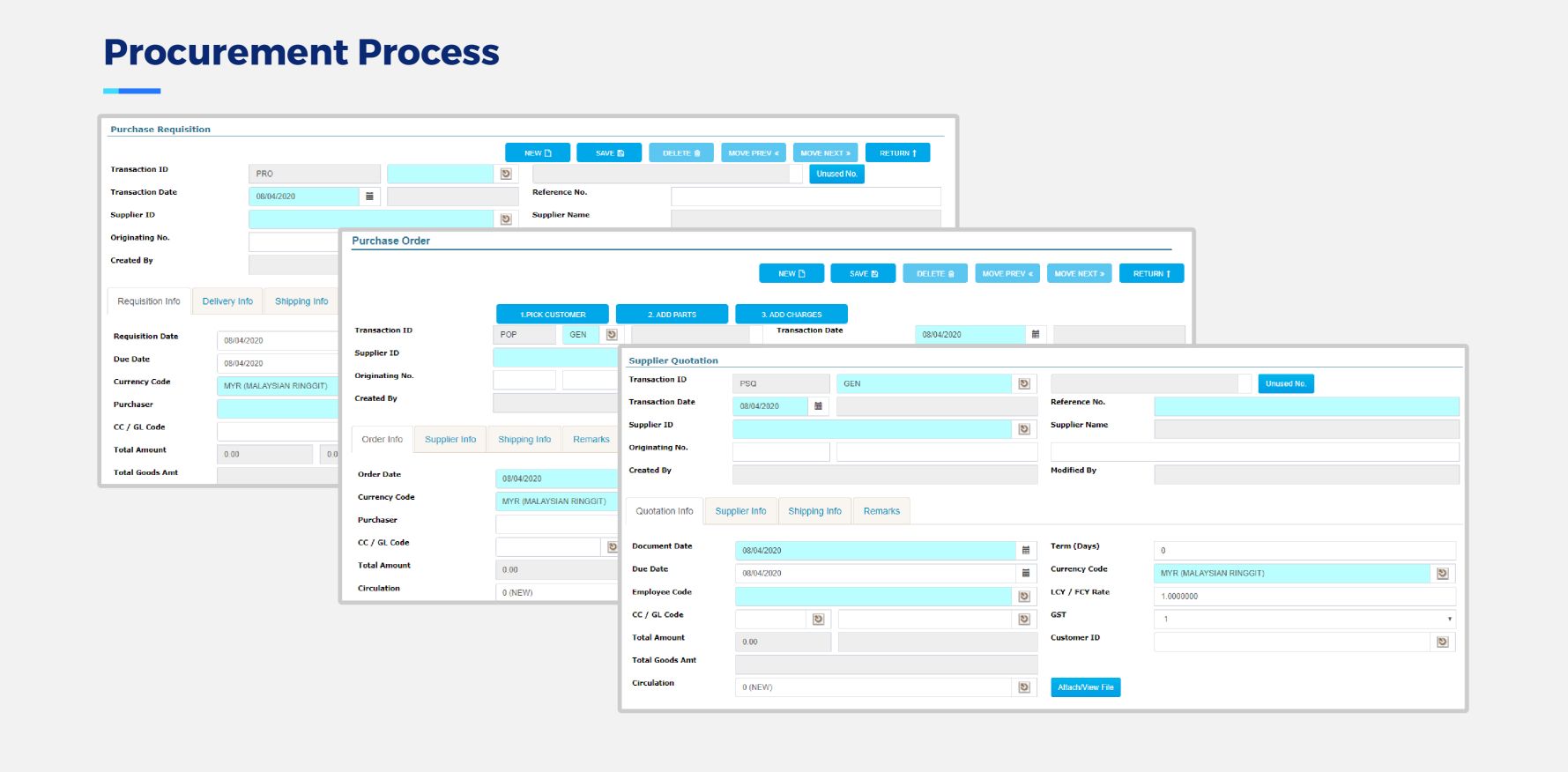 The basic purpose of MecWise Procurement is to streamline the functions in procurement/ purchase of inventory processes thus company can assign orders to suppliers and bill.
Procurement modules give an accurate calculation of all purchase orders and also search timely for receivable orders. This will enable you to better manage and track your business purchasing records.
An efficient and robust purchasing module is one of the main key ingredient of success for any business organizations.
MecWise Procurement helps you manage various suppliers, their contacts and track purchases.
It will systematically record all the details pertaining to various suppliers, purchase orders, purchase requests, quality checks, purchase returns and many more. It will also allow you to evaluate suppliers based on delivery time, quality of material and cost of procurement.
MecWise Procurement fully integrates with the entire MecWise e-Business suite
MecWise Procurement is integrated with different functional processes in our overall ERP system to keep a constant check on stock levels and generates timely purchase orders for cost effective inventory replenishment.
MecWise Procurement online sourcing automates the entire procurement process from vendor quotes to paying invoices.
- Purchase Order
- Enquiries to multiple vendors
- Quotation comparisons
- Outstanding purchase orders
- Good Receipt Note
- Supplier invoices & payments to suppliers
- Credit Notes
- Vendor database management
- Purchase planning
- Supplier aging analysis
- Payment reports
- And many more