MecWise TIME MANAGEMENT SYSTEM (TMS)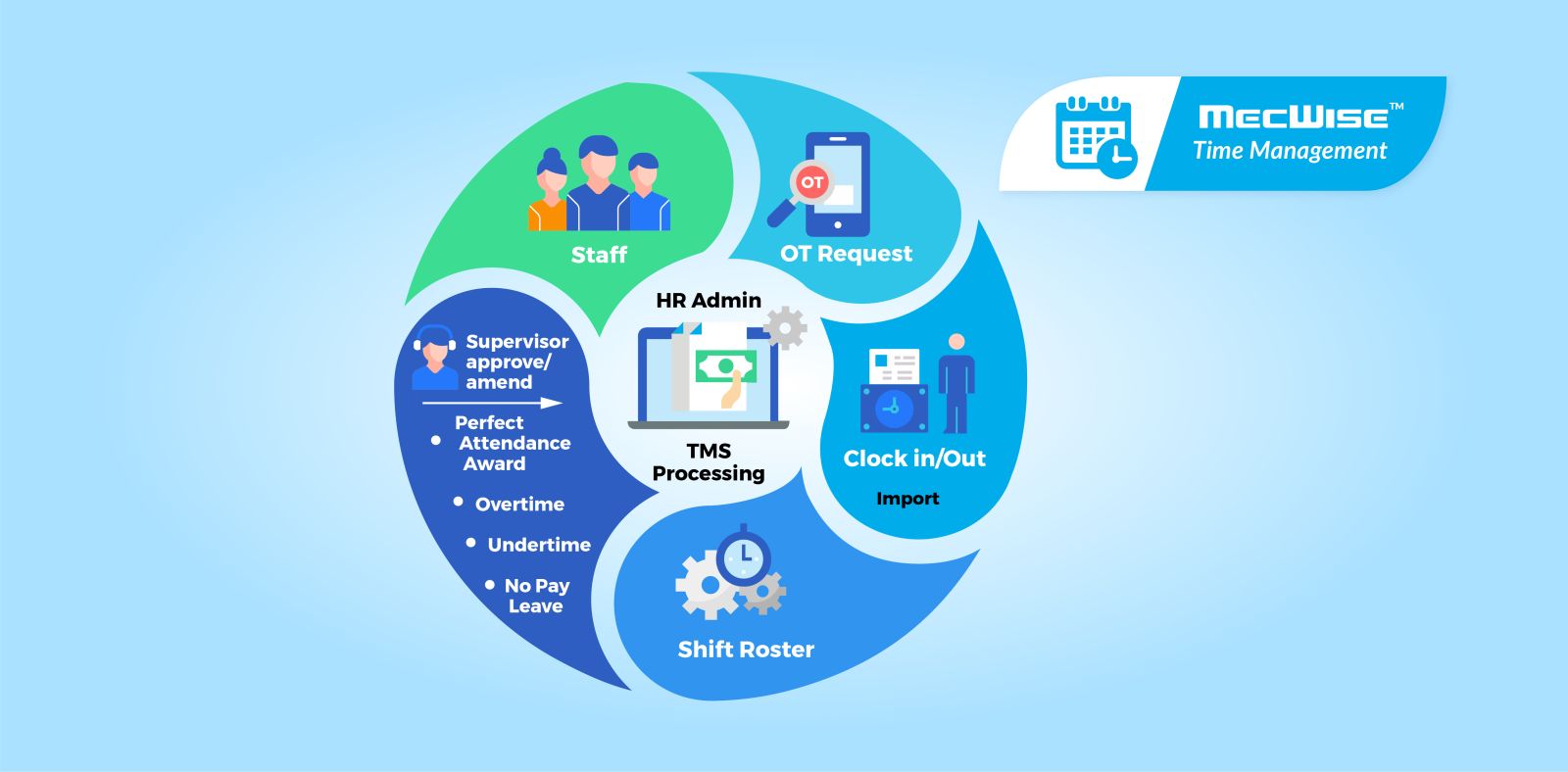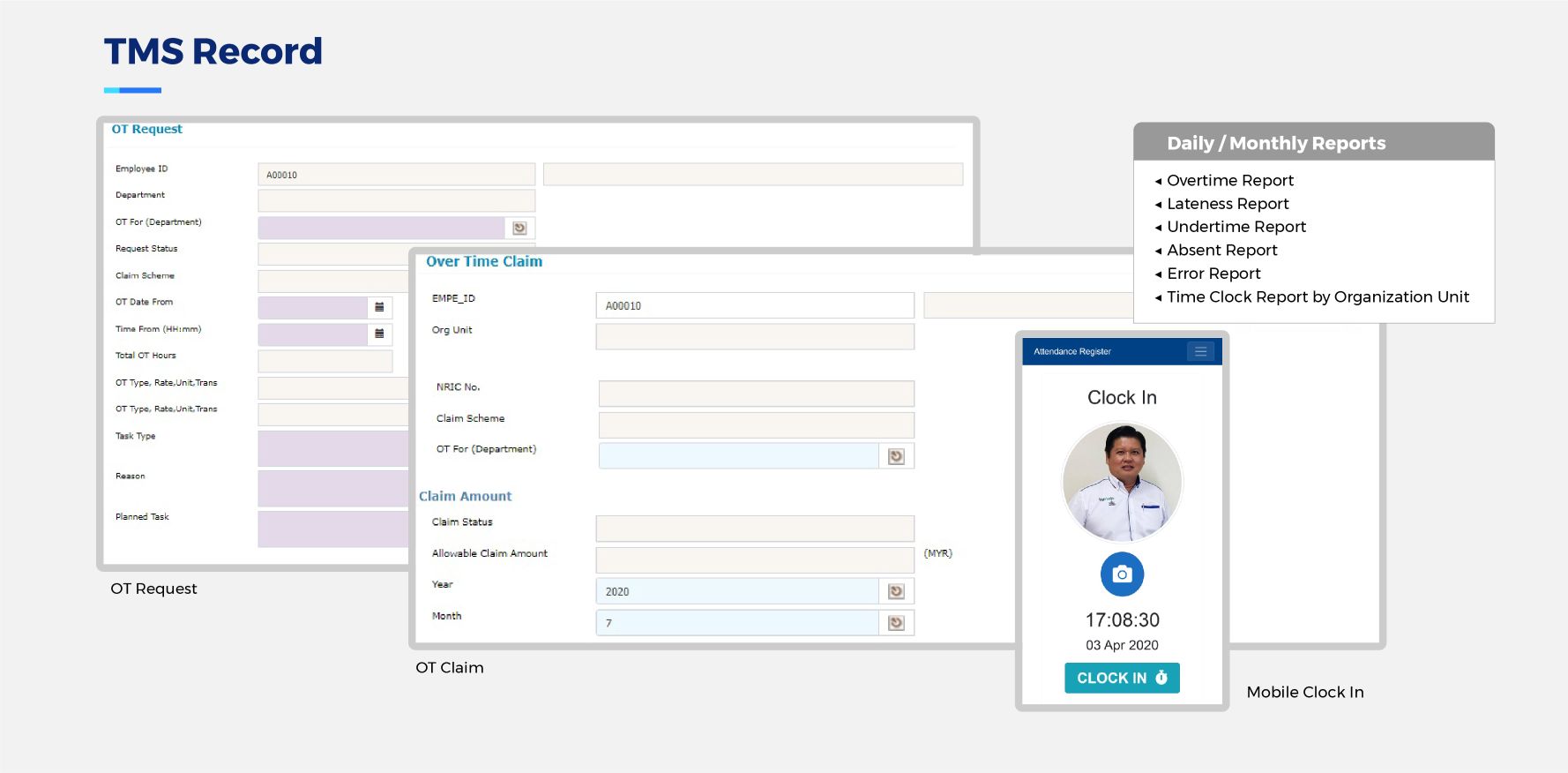 Time and attendance capturing is a fundamental part of any Human Resource system.
In today's dynamic scenario, flexi-hours break shifts and many other unique scenarios has become the new norm. It plays an important part in payroll preparation.
MecWise Time Management System is comprehensive, integrated and user-friendly employees' Attendance Management Software.
This system enables employees to record their arrival and departure, providing managers with detail information about attendance records, absents and overtime.
Time Management System is essential to manage resource allocations for different shifts, locations as well as cost vs productivity analysis.
Through accurate time and attendance tracking and scheduling, costs control and future staffing forecast will be more effective. Moreover employees are empowered to be in control of their own time and availability with shift trading and other self-management tools.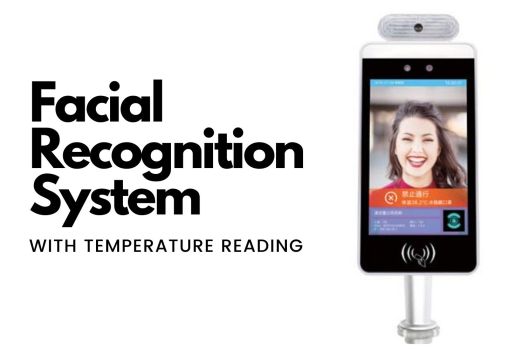 MecWise Time Management fully integrates with the entire MecWise e-Business suite
.
With MecWise Time Management attendance policies functionality, you can create customize attendance policies as per your organizational requirement, supported by our time tracking and attendance monitoring system.
Bio-metric and time tracking clock in/ clock out devices ( Example : Biometric scanner, Mifare readers ) are designed to integrate directly into our cloud servers, giving you real-time data about employee's movement in/ out office.
MecWise Time Management System is a functional module that allows you to have thorough attendance planning, review and control over time management of your organisation.
- Integrates with MecWise Payroll to process the salary automatically
- Track employee attendance from any location, any time via online
- Multiple company with multiple user
- Different working time-zone recognition
- Multiple shift support and attendance tracking
- Shift scheduling
- Overtime, late arrivals and early departure reports
- Direct and Remote-Site data capture and processing
- Holiday and Working Calendars
- Comprehensive attendance reports
- Integrates with any Time & Attendance device
- Handles staff strength of over 1,000
- Comprehensive statistic reports