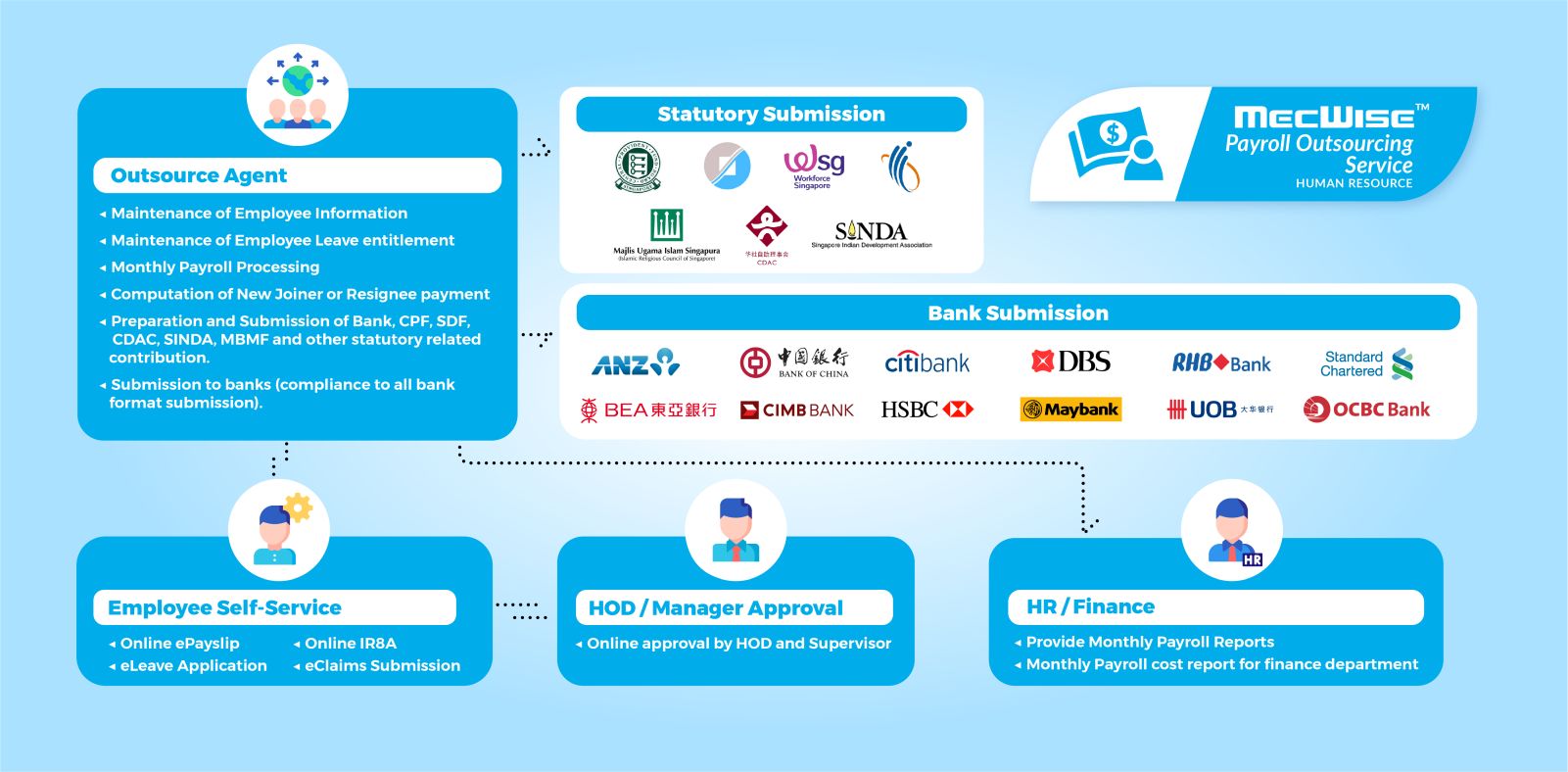 Starvision provides a wide range of solutions that are able to fulfill your organization's HR related outsourcing processes , for example : payroll processing needs. With outsourcing services , we help increase your company operation efficiency, therefore provide a single point of accountability to our clients.
In our outsourcing segment , we assist in processing your allowances and deductions, generate payroll, statutory reports, bank crediting files, as well as traditional paper printed payslips / electronic payslips for your employee
- Employer File Registration – with CPF Board
- Payroll Management
- Monthly Statutory Payments
  • Central Provident Fund (CPF)
  • Skill Development Levy (SDL)
  • Ethnic/Community-related Funds (CDAC/SINDA/MBMF/ECF)
  • Foreign Workers Levy (FWL)
  • National Service (NS)
- New Hires
- Resignation/Termination – Prepare final salary computation and IR21 filing for foreign worker
- Ministry of Manpower Compliance.
Please contact us for more information