MecWise INDUSTRIAL RELATION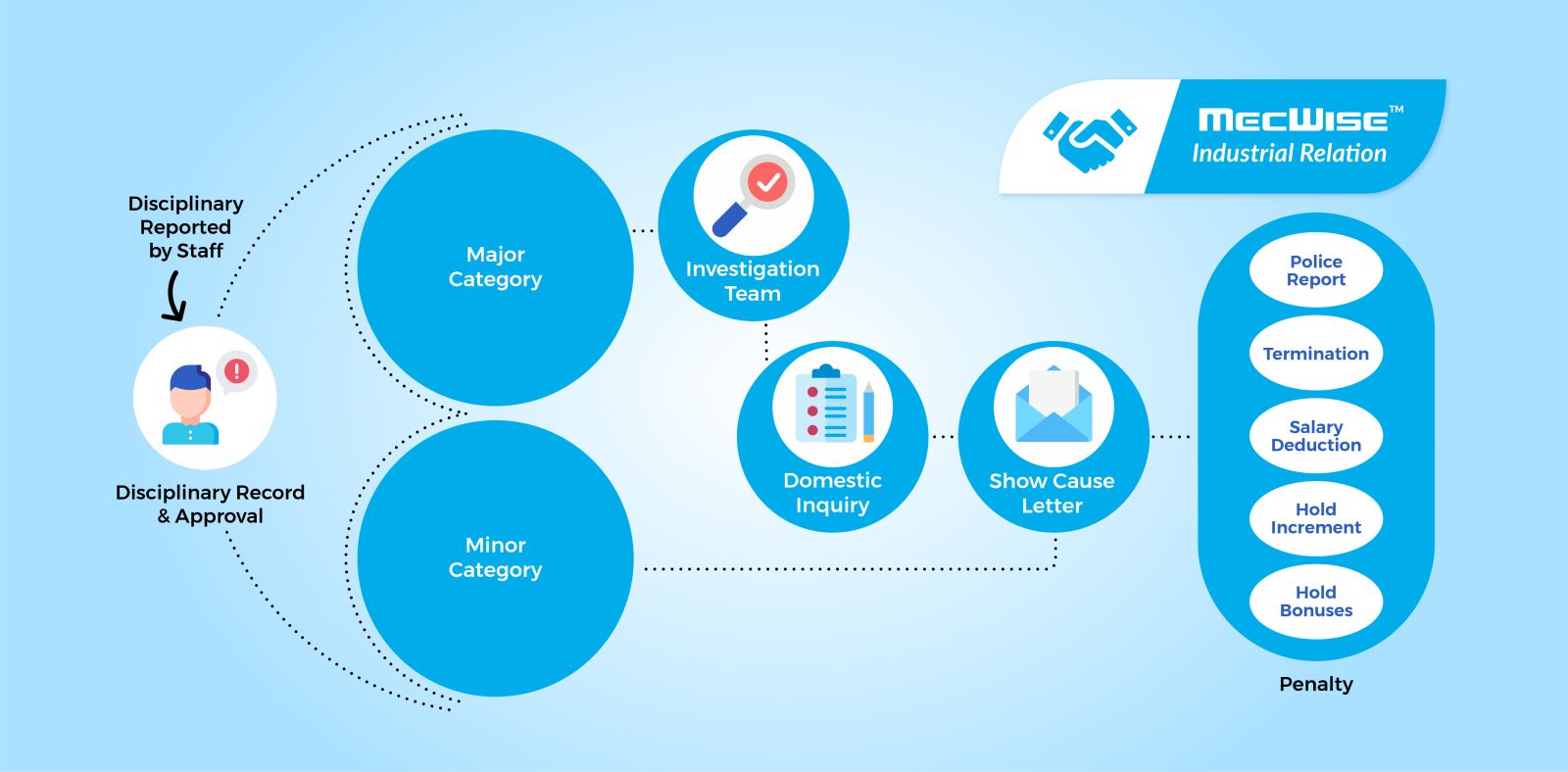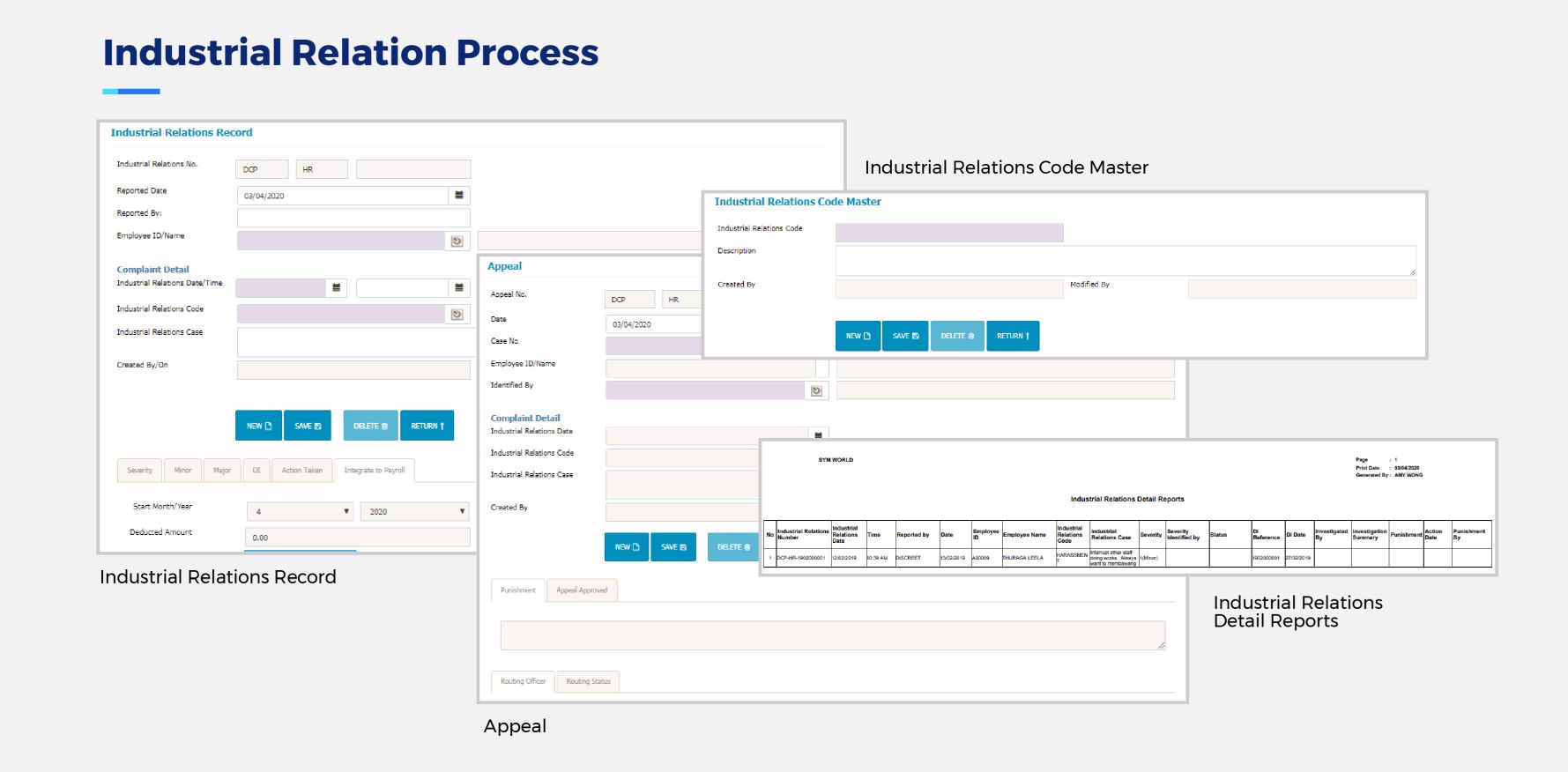 MecWise Industrial Relation fully integrates with the entire MecWise e-Business suite
Industrial relation are the relationships between employees and employers within the organizational settings.
The Industrial Relation module is used to record misconduct by employees. This module also allows system to capture information on the person who reports and what has been done by the employee.
Misconducts can be categorized as minor or major. The MecWise Industrial Relation is able to record actions taken as penalty to the employee, all domestic enquiries and details of show cause letters/ feedback by the employee.
- To help better manage of misconduct issue within the company
- To protect employees against unethical practices in managing misconduct
- To help company maintain the harmonious employer-employee relations
- To encourage the growth of employees' productivity, motivation and moral towards one another