MecWise HUMAN RESOURCE MANAGEMENT SYSTEM (HRMS)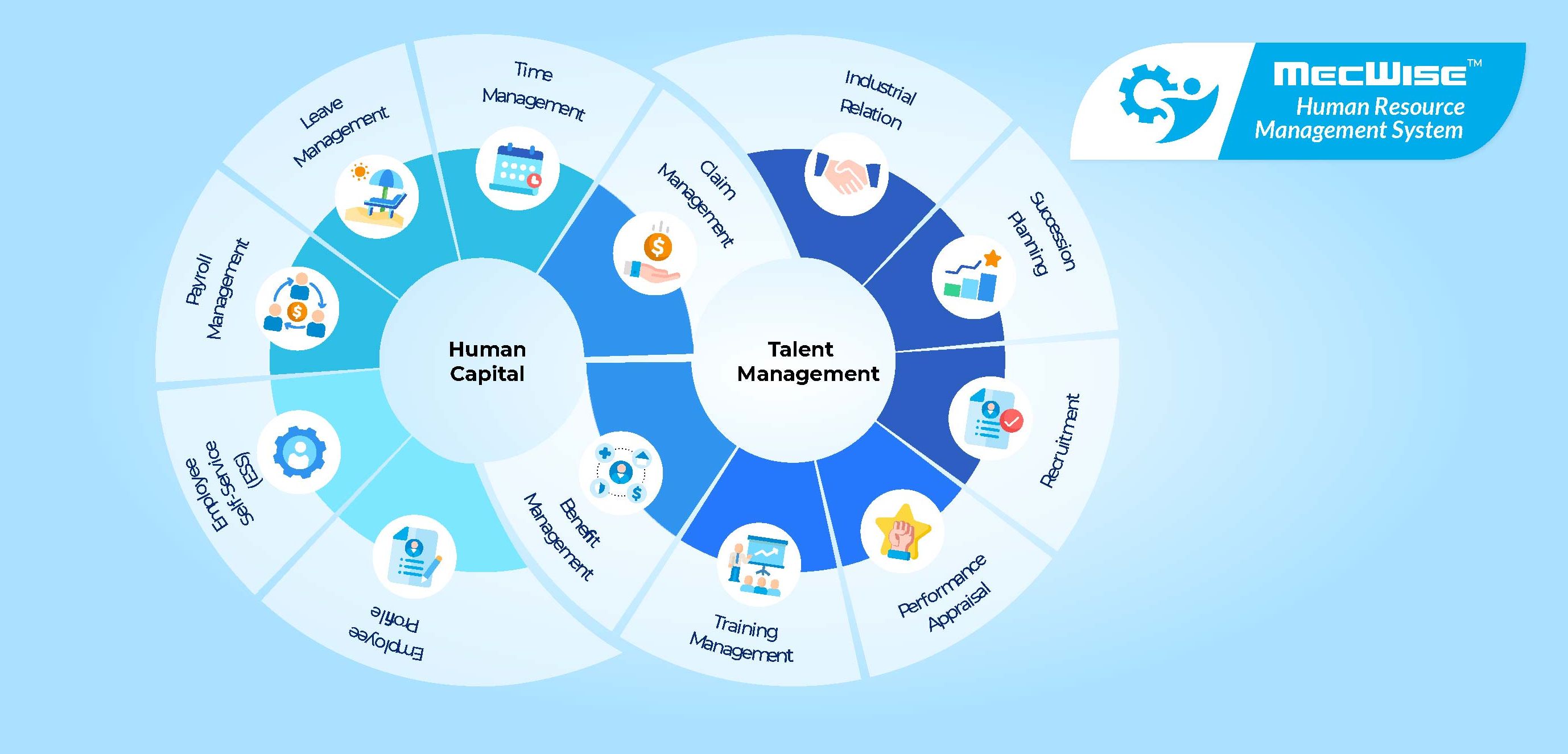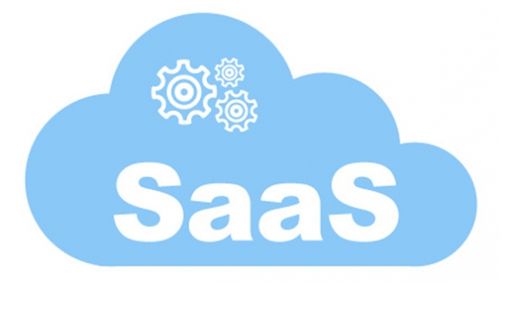 MecWise HRMS is an intuitive, comprehensive, user-friendly Human Resource Management System (HRMS) for businesses and organization. We understand the importance of Human Resource and the need for efficient management.
A good Human Resource management will result in a more productive organization.
MecWise HRMS functions as comprehensive platform that lets businesses collate their employee and organisational data and streamline all HR process at one place.
Our HRMS software efficiently manages the Human Resource requirements of your organization employing features such as Employee Information management, Payroll Management ,Claims Management, Leave Management, Compensation Management and Benefit Management and more.
A comprehensive and user-friendly HRMS benefits your organization in many ways apart from helping you manage employee and Human Resource services with an array of impeccable features which combines both efficiency and high performance.
MecWise HRMS lets you work smarter in Human Resource services that are controlled, consistent and compliant, regardless of your workforce size or composition. With our software you will be managing your people with ease through every stage of the employment cycle.
Our software is scalable and configurable, from plug-and-play to tailored solutions.
Easy to setup, simple to use, tailor the parts you want to suit the way you operate. Use only the features you need right now, knowing the platform has the power to keep up with you no matter how far or fast you scale.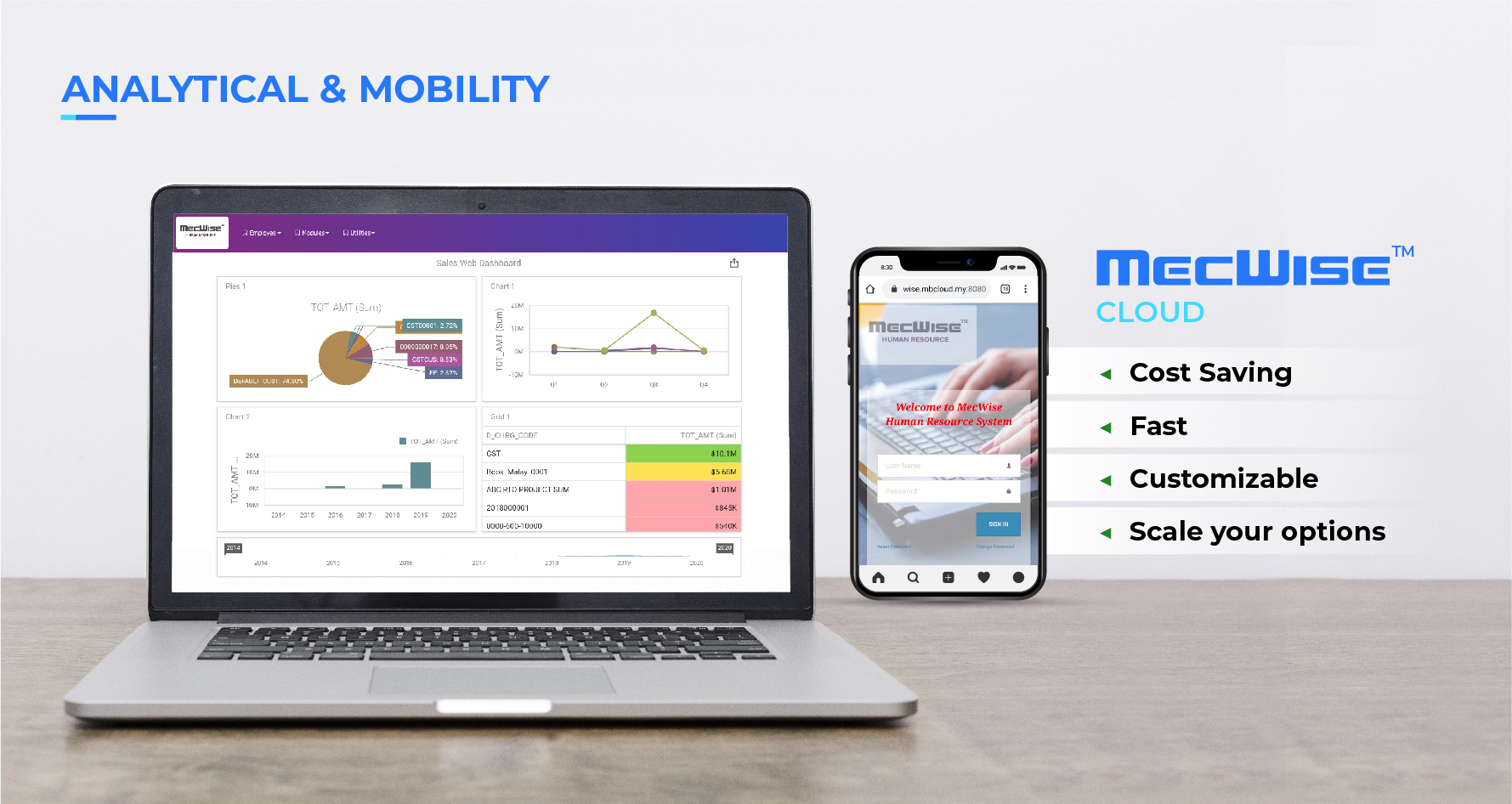 Integrated and Scalable
MecWise HRMS is a fully integrated Human Resource system which brings together all elements of your Human Resource operations into one manageable and accessible database.
MecWise HRMS enables crucial employee data to be entered, stored, retrieved and analyzed in an instant. Hence streamlining administration and maximizing strategic management.
Trusted by over 1,000 of Asia's most innovative businesses, MecWise HRMS uses Cloud technology, accessible anywhere on any device via your web browser, to manage, track and record all your Human Resources data.
Data Analytics Dashboard
MecWise HRMS is equipped with reporting and business intelligence engine to help you produce periodically report which you can use to manage and lead your organization better.
Our reporting system can be integrated with 3rd party software to provide you most comprehensive insight of your company's Human Resource performance and how you can use these data to maximum effect .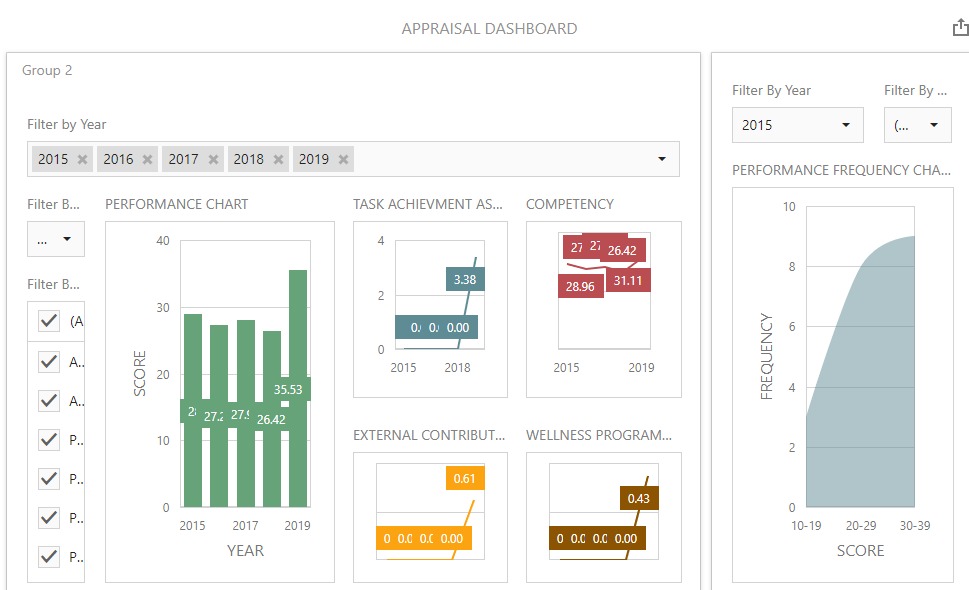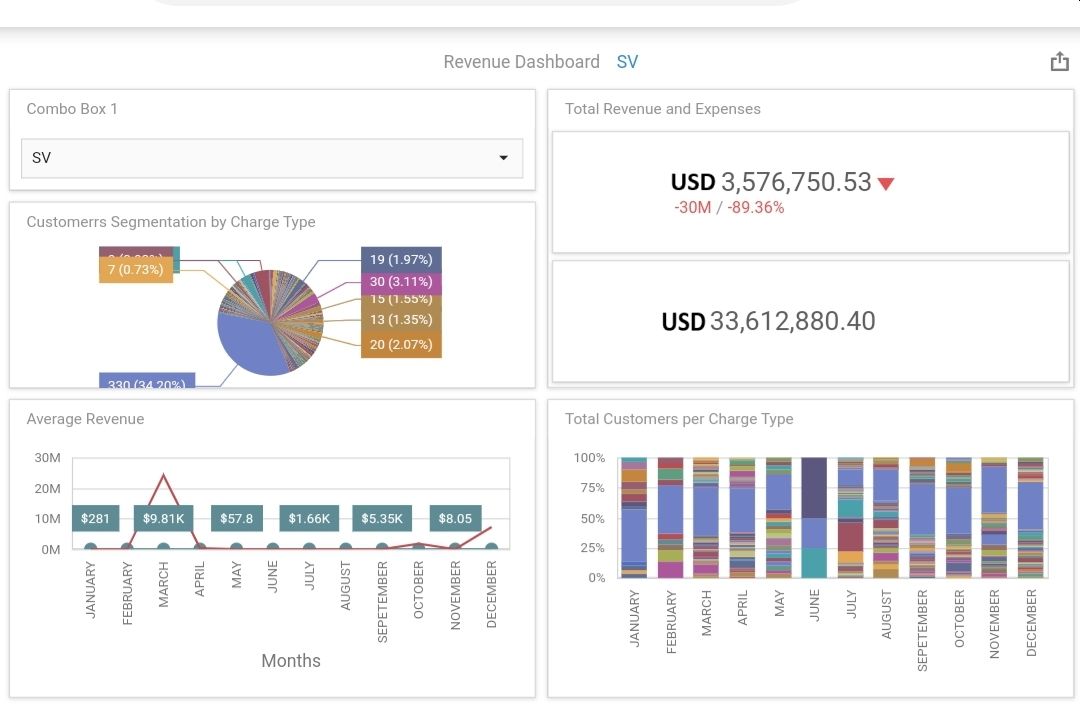 1
Payroll
Enables efficient Payroll by managing payroll functions from recruitment to termination. More
2
Leave Management
Keep track of all employees' leave records, entitlements, balances. Employee is able to view his/her current leave entitlement, leave balance and notification of leave approval from his/her manager. More
3
Time Management
Ensures full flexibility in processing time clock data and user defined variables to calculate information on daily working hours for payroll computation. More
4
Benefit Management
Seamless transfer of employee's expenses claims to payroll. More
5
e-Claim
Claims submission and claim processing online. More
6
Recruitment
MecWise Recruitment facilitates the process of staff recruitment. More
7
Training
Administers training courses and maintains staff training history records. It also tracks the course expenditure and provides training statistics for the organization. More
8
Appraisal
Maintains the staff appraisal records for confirmation, crossing of efficiency bar/ discretionary point, anniversary increment, re-employment of retirees and contract appointments and annual appraisal. More
9
Succession Planning
Succession Planning module identifies employees who can be selected as successors and allows monitoring of their training schedule. More
10
Industrial Relation
Industrial relation is the relationship between employees and employers within the organizational settings. More
11
Employee Self Service ( ESS )
Empowers all employees to quick and easy access to their personal information such as to update personal particulars, to apply leave and to submit claims. More